Sri Lanka: No.1 country for suicides, again
Debt in war-affected communities is driving many to suicide.
The World Health Organization recently confirmed Sri Lanka is yet again the No.1 country for suicides in the world. And the national crisis is affecting Christians too.
There has been a systematic exploitation of war-affected communities by loan sharks targeting women in particular. Once they fall into that debt trap, there is no coming back. A family is faced with dire choices: to sell valuable property, be displaced from their homes or go to West Asia as housemaids — and then families can fall apart.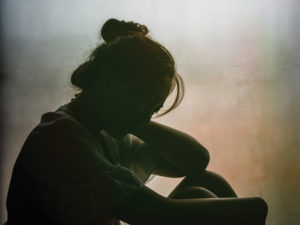 Loans come with 25-30% interest with repayment due inside a year. The very next day after the sign up, they get their money, and once they make an initial repayment their credit limit is doubled, encouraging them to borrow more.
The struggling borrowers then find themselves forced to obtain fresh loans from new lenders just to keep up. Thus the scheme goes on and many see suicide as the only way out.
Social impact of drought
An extract from August's report from the Northern Province talking about the social impact of the ongoing drought.
'The constant hunger and thirst give rise to arguments and fights in families and the loss of livelihood has led to depression and suicide. Some, especially the young, have been forced to steal in order to survive.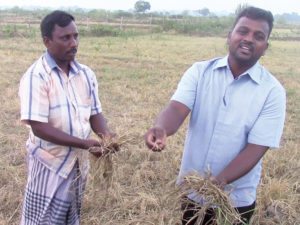 Many had started the year by borrowing heavily to prepare the soil and buy rice seed. When the crop fails, they have no means of repaying their loans. This leads to a state of helplessness.
There are arguments and fights in the family and seeing one's children go to school on an empty stomach, all lead some believers to discouragement and apathy.
Family women are tempted to go to Middle Eastern countries to earn some extra money. Without proper supervision of the mothers, children in such families tend to go astray.
Many families are broken, and husbands and wives remarry without a thought for their children. Many children endure abuse and ill-treatment at the hands of step-parents. Some children have dropped out of school.'
Kirishga (name changed): story of poverty, abuse and a scarred life –
Kirishga's family fell into debt and they felt the only solution was for her to work as a house maid in the Middle East. It had a devastating impact on the family.
Kirishga is married and they have four children. She was brought up as a devoted Hindu and was involved in all the rituals, witchcraft, devil dancing, horoscopes and more.
After much suffering during the civil war, they settled in the Northern Province and started attending an LEFC church. She was baptised in 2012 and they both became zealously committed to the work. Since her husband is partially blind so cannot work, she had to take on labouring work to provide for the family.
In desperation left for the Middle East
However, the labouring work was irregular and she was not earning enough to feed and educate her family. They sank into debt and extreme poverty and she went through a period of depression. In desperation, she eventually decided to go to Saudi Arabia to work in a Muslim house, which an agent arranged for her.
Kirishga received an advance payment that she gave to her husband and children before leaving home in tears. The whole family accompanied her to the airport in deep distress.
Family suffered
Slowly her family fell apart. Her daughter was taken to her cousin's house, 50km away. She became sick and, because there was little medical care, got worse, which was a great worry for her mother. The eldest son went astray, married a nonbeliever at the age of 19 and gradually stopped attending church services. Eventually, only the father and the younger son were living in the house while the others had scattered and were doing their own thing. The younger son's education was affected by his parents' inability to take an interest in his progress.
Abused by employer in Saudi Arabia
At first Kirishga was sending money each month, but as time went by her master in the house delayed paying her. With no money reaching her family, shop owners eventually refused to give them any more food.
Meanwhile the master of the house mistreated Kirishga and abused her when his wife was away. She was very depressed and was all alone thinking and crying to the Lord about her desperate situation.
She thought of her past life in Sri Lanka, when (even though they had only one meal a day) they were together as a family and happy in the Lord. Now she was alone and, having little understanding of Arabic, was being intimidated when she had to ask for things to be explained again.
She got little rest and wasn't allowed to sleep even when very sick. She was only allowed to eat leftover food and had to work from early morning until late at night without a break.
Damage still to be healed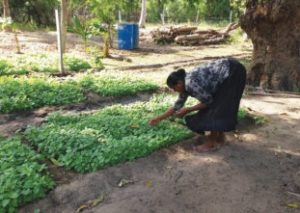 She had intended to work in Saudi Arabia for three years but returned to Sri Lanka after two years.
Today, she is still suffering extreme poverty and hardship, but is happy to be reunited with her children. LEFC have provided a garden and goats for her to earn an income. Sadly the strain has deeply affected her marriage.