Church News & Prayer Requests
Struggles and blessings of local churches
These news items and prayer requests are from some of the churches in Sri Lanka. They tell us how much your care and practical support means to them as they often face great hardship.
6 Mile Post
Agricultural training helps LEFC churches
To help our church people deal with water shortages a training day was organised to educate our people on how to adapt by using different farming methods. The lecturer was Nirojan, an Agricultural Instructor for rural development. He gave very helpful advice on using different crops and improved methods of farming.
Komathalamadu
Newly wed dies in motorcycle accident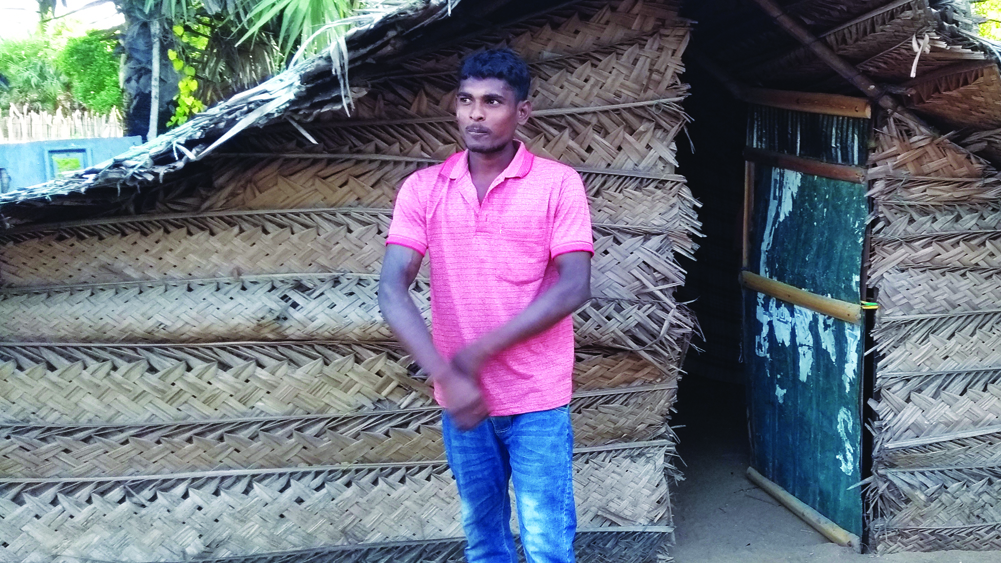 Earlier this year Kamaraj (28), who had recently been saved and married, was killed in a motorcycle accident. He and his wife Priya (25) were committed members so he will be greatly missed. He would travel far to find manual work in order to provide for his wife. His unexpected death has come as a massive shock to his family, especially his young wife. Pray that God will comfort the family and give them courage to face the future.
Thampalagamman
Young men are being trained
Last year, we prayed that our believers would grow spiritually and get involved in church activities. We praise the Lord that in answer to our prayers there has been significant improvement in their spiritual lives and two of our young men have volunteered for full-time and part-time gospel work and are undergoing training in preaching.
Matale
Violent opponent is now helping in the ministry
Brother Kunaselan leads one of our few Sinhalese churches. There is much opposition. One man from his village was always giving him trouble, threatening him if he preached and threatening his children on their way to school. Through God's great mercy he changed his mind and came to the church. Now he is helping in the ministry work. Thank God for this and pray for this brother that he will accept Jesus and be baptized.
Veeramanagar
Husband and wife living in poverty
Keethan and his wife Selvarani live in a small hut constructed from palmayra leaves measuring just 2m by 2m. The roof is so low that you could not stand inside. Since falling ill from Dengue fever, the Keethan has been unable to work. He cannot care for his wife and his son. When Ps. Jeyakanth visited them at 1pm they said they had not eaten anything so far that day. In common with many poor homes it suffers badly when there is flooding.
Komathalamadu
Few husbands come to church
The majority of those who attend the church are women whose husbands are not converted. This makes regular attendance difficult and is detrimental to spiritual life. Lack of transport is another challenge as some travel 7km to church. Many men have to go out of the area to find work, which also causes problems. 
Meddakumbra
Beaten up brothers forgive attackers
In Meddakumbra, in the tea growing highlands, two brothers were attacked by some Hindu village men in the aftermath of a Christian funeral.
The husband of a church member had died and his wife wanted the funeral service to be a witness to the village and an opportunity to declare the gospel to those who attended. Some village members were angry about this, saying that the funeral ceremony should be conducted in a Hindu way in a Hindu village. However, Br. Ranjith and Br. Ragendran were able to complete the service. A few days later they were suddenly attacked by a gang of young men, badly beaten and thrown into the tea bushes. They were able to call for help and were brought to hospital for treatment. Thank God they had no internal injuries and their cuts and bruises are in the process of healing.
The police came to the hospital to question them and were able to catch the attackers. Then community leaders visited Ranjith's wife to ask for forgiveness so that a court case could be avoided. Br. Ranjith said "We are willing to forgive. Do not punish them but let them go." The police were surprised and the young men put to shame by this display of forgiveness and goodness. So the situation became an opportunity to share the gospel among them. 
Let us thank God for this glorious work and let us pray for complete healing and wisdom for our workers.
Meddakumbra
Wild animals break in and damage crops
There have been some spiteful attacks on God's people. Ps. Ranjith erected fencing to protect a large plot of beans grown in the church gardens surrounding his home. One night an anti-Christian neighbour cut a hole in the fence and wild buffalo and pigs ate the crops. Ps. Ranjith has also recently been beaten up (see article above).
Karradiyanaru
A bike proves to be a great blessing
One of our students, Joshua, received the gift of a bike. He used to walk 4 km, in the hot sun, to get to school and his parents were in no position to buy him a bike. The gift is hugely appreciated.