Church News & Prayer Requests
Struggles and blessings of local churches
These news items and prayer requests are from some of the churches in Sri Lanka. They tell us how much your care and practical support means to them as they often face great hardship.
Neenakeany
Food progamme update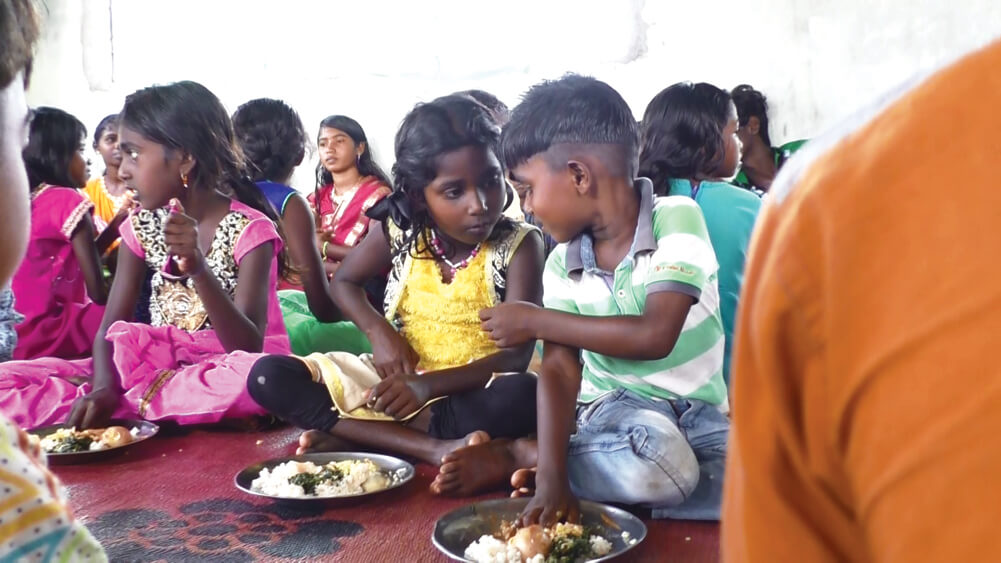 Neenakeany is one of the poorest villages in Sri Lanka. Since 2011, our church has been providing a nutritional mid-day meal to school children. The cooking took place in a hut made of woven palm leaves. Not only was it very inconvenient, but dangerous too. We have now been able to erect a brick building for cooking and preparation of food.
As most of the villagers are very poor, children do not get sufficient nutrition to enable them to study well. Hence, the provision of a hot nutritional meal after school is of great benefit. 60 – 70 children are fed every day. Two of our church widows are engaged in the preparation and cooking of the meals, for which they are paid a small amount from the church funds.
There are a few old women in our church who are either widows or wives abandoned by their husbands to whom we also give regular food parcels. They were very happy and grateful to the church.
Mannar
Catholic bishop mimics Christian worship
Unlike other areas of Sri Lanka, opposition to our church comes, not from Hindus or Buddhists, but from Roman Catholics. Under the direction of their new bishop, at every mass, the priests warn their congregations to resist the teachings of the "Pentecostal churches" (which is any church that is not Roman Catholic!). In addition, the new bishop has given permission for catholic priests to change the worship format, so that it is similar to the worship at protestant churches.
Some days have been declared Pentecost Days, and on those days, our believers are being prevented from coming to church.
6 Mile Post
Church problems
The attendance of believers at Bible study and prayer meetings has dropped due to the problems in the country. Many men have had to move away from the village to find jobs. As a result, people seem to have less time for church affairs.
The young people are spending far too much time on their smart phones, neglecting their normal duties.
Wesley depressed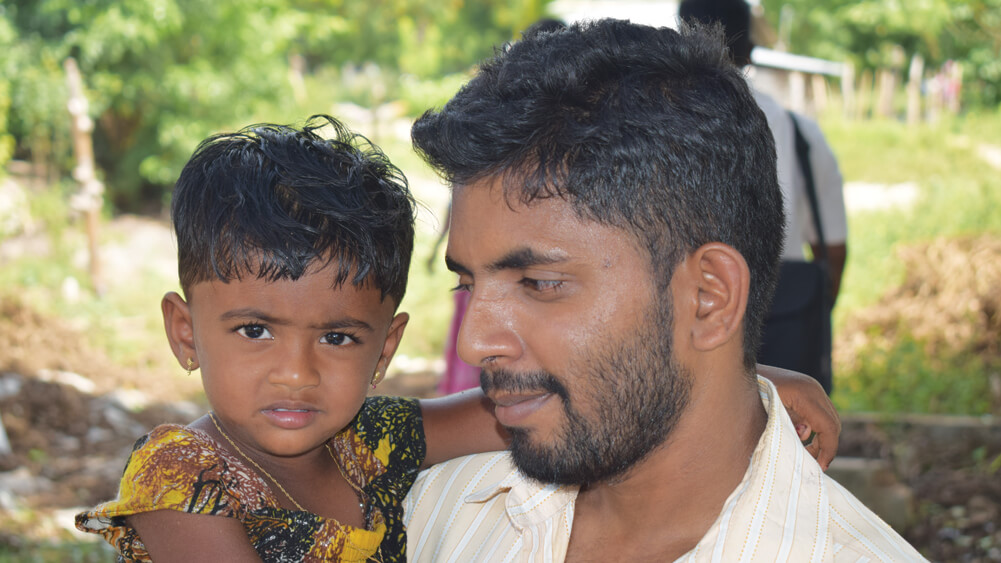 Br. Wesley needs our prayers. He lost his wife three years ago and is downhearted and doesn't know what to do. His daughter Sana is sick, which makes him worry even more. His father George who has caused many difficulties in the Children's Home (ref Jeyakanth's Report) used to be very active in the church but is now very unwell and embittered.
Valachennai
False theology issues
Our believers continue to be buffeted by confusing and false theology preached by Charismatic groups, whose teachings are more emotional than Biblical. There is also a group which is preaching prosperity gospel. Some have gone with these new teachers; some have realised that this is false teaching and have become more ardent church members.
Palaiyoothu
Handicapped children
Please pray for Ps. Subramaniam and his family. They have four children, the two elder children (a boy and a girl) are mentally retarded and need constant care and supervision. By the grace of God, the two younger children, both daughters, are studying very well. He said, 'The burden sometimes gets me down. Please pray that God would strengthen my faith'.
Meddakumbra
Unexpected death
Last year Ps. Joseph's (56) health started failing rapidly, and on the 20th of December he went to be with his Lord. Many LEFC pastors and staff travelled a long distance to attend the funeral service. He was a zealous, gentle assistant Pastor of the Meddakumbra church in the tea growing region of Hatton. His wife and the four daughters are still in shock. One is married, and the other three are teenagers. They worry about the future.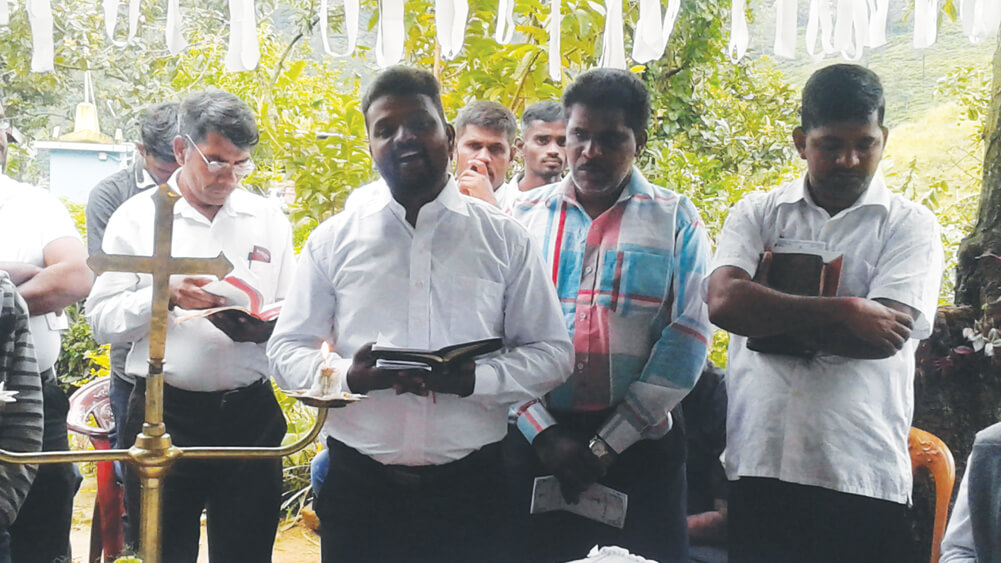 Joseph was brought up as a Roman Catholic. He started his working life at a tea factory and through a friend, who also worked there, became a Christian. Together they started an evangelical outreach into the community, which led to the birth of a church and Joseph was made the Pastor.
In 2003, during outreach, Ps. Alagendran met Ps. Joseph and through their regular discussions he became a great believer in reformed theology. However he was very reluctant to abandon the church that he had built up. When Pastor Joseph eventually joined the church at Meddakumbra, a house was built for Pastor Joseph's family to live in, they were deeply touched, as his previous church had not looked after them well.
Vishvamadu
New Children's Home opens
Grace Children's Home has been built in Vishvamadu. This area suffered very badly in the war and there are many children whose parents are either dead or were not able to look after them. So far the 9 living here are provided with three meals a day. A further 32 receive two meals. It doubles up as a tuition centre. Work has also started on separate boys house and units for widow and children.
Komathalamadu
Witchcraft, alcohol and poverty challenges
There is much black magic/witchcraft practiced in our village. Please pray that people will be freed from its bad effect, and that God would change the hearts of those who practise it.
Many of the villagers are addicted to alcohol. Please pray that God in His mercy would deliver them from this.
Please pray that the financial situation of the believers would improve; that God would send rain in the right season so that farmers would get a good harvest.